We Offer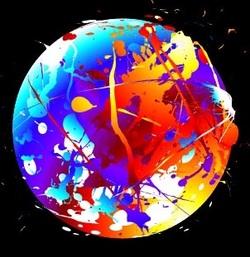 Conventional Wet Spray Coating
Acrylics, Baked Enamels, Lacquers, Urethanes, Oxalines, Epoxies
Powder Coating
Eco-Friendlier, Very Durable
Stenciling
For Detailed Multi-Colored Effects.
Clear Coating
Excellent for Protecting Sterling Silver
Preparation for Paint
Sand Blasting, Masking
Many Other Services Available Upon Request
We have applied our finishing touch on these, and many more items!
Autos, Badges, Bath-ware, Baubles, Beads, Bracelets, Ball Chain, Boat Parts, Buttons, Cable Boxes, Chain, Chairs, Collectibles, Curtain Rods, Displays, Doors, Electronics, Electrical Boxes, Earrings, Fishing Lures, Frames, Furniture, Gift-ware, Glasses, Gold Charms, Guitars, Hair Accessories, Industrial Parts, Insignia, Jewelry, Key-chains, Kitchen Appliances, Lighting, Metal Mesh, Military Items, Motorcycles, Necklaces, Ornaments, Pearls, Pins, Plates, Quarter Panels, Racks, Sterling Silver, Street Lamps, Tables, Tie Tacks, Tissue Boxes, Tow Hitches, Umbrella Stands, Vermeille, Window Frames.....
Maybe You Need an X-Ray Machine or Zebra Painted?
Let Us Know, and We've Gone From A - Z!
---